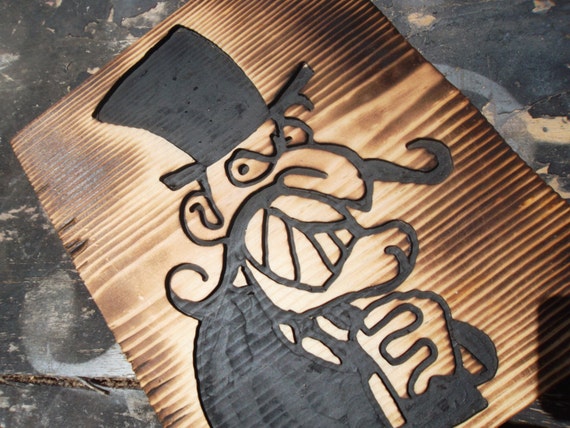 China is good, Russia is bad. NATO is not only not obsolete, but is our (very) new best friend. Janet Yellen is one cool broad, we love the Import-Export Bank and Steve Bannon, we hardly knew ya.
Each new day for Donald Trump is a game of misdirection and "hold my beer."
Following the Trump Doctrine is political whiplash. As Washington Post columnist E.J. Dionne Jr. put it, "He's populist one day, conventionally conservative the next and centrist the day after that. His implicit response is: Who cares? Let's just get through another week." To heck with this, let's hit the golf course every three days.
The man who pledged to be the law and order president is a Snapchat speed filter and a Wickr disappearing message, unsafe and impulsive. He has huffed and puffed his way through his first months in office with a combination of willful ignorance, lies and bullying. This is not what George Jones or Old Milwaukee Beer meant when they said, "It don't get any better than this."
Worse yet, he has surrounded himself with a cast of characters out of Hollywood fright night. His advisers are the cast of "The Others" and his cabinet tagged from a crowd scene in "The Night of the Living Dead." His adult children plus in-law are Dumb, Dumber, Tony Orlando and Dawn. Trump is channeling Snidely Whiplash. (Google it, youngsters.)
The FBI lists the motives for serial killing as anger, thrillseeking, financial gain and attention seeking. That pretty much sums up Trump's modus operandi to date. Trump's blunders, and the Republican Party's Christmas list, will have to be undone. I've started a list. Sigh.
For God and Country, close lands around the Grand Canyon for uranium mining.
Restore President Obama's Clean Power Plan limiting carbon emissions and recognize the main causes of climate change. S-c-i-e-n-c-e is not a four-letter word.
Destroy and bury the resolution allowing Red State lawmakers to yank federal funding for services from Planned Parenthood.
Re-implement the Interior Department's stream protection rule, which prevented mountaintop coal operations from dumping the rubble into stream valleys. And ban, again, lead shot and weights used by hunters and anglers on federal lands.
The Securities and Exchange Commission must put back in place an oil industry anti-corruption rule, which requires energy companies to report payments to foreign governments. And call them "bribes" again.
Put back in place a broadband-privacy rule which required internet service providers to get their subscribers' permission before selling their personal data to third parties. And keep the net neutral.
Strike the law, passed by Congress and signed by Trump, overturning an Obama-era rule making it harder for people with mental illnesses on Social Security to legally purchase a gun, all 75,000 of them.
Bring back the partnership between the Justice Department and independent scientists to improve forensic science standards, as well as reforms for troubled police departments.
Bring back Obama-era rules that prevent lenders from charging up to 16 percent on student loans, and require lenders to do more to help manage or even discharge that debt.
Bring back funding for the United Nations Population Fund.
I want Energy Star and Big Bird!
Sign the Trans-Pacific Partnership trade policy. Again.
And for heaven's sake, restore the language on the 2020 United States Census that includes the option for individuals to identify themselves as gay or transgender Americans.
This is a three-parter: Put the priggish religious fanatic Mike Pence back under his rock. Make the nation safe again from rich old white men. Un-elect the non-elected Trump family from the White House.
There is no undoing what could be Trump's greatest impact on this country to date: the appointment of Neil Gorsuch, the newest Scary Smurf, to the Supreme Court. "And I got it done in the first 100 days," Trump squealed at the swearing-in, ignoring that Republicans refused last year to hold hearings for Merrick Garland, and this year Senate Majority Leader Mitch McConnell had to go nuclear to change the Senate rules to make the Gorsuch vote happen. Details, out. Retail, in!